From the New Zealand Herald:
A wandering baby fur-seal wriggled through the cat-door of a Bay of Plenty house - and made himself at home on the couch. A stunned Annette Swoffer thought she must have been hallucinating when she found the young pup hanging out with her cats in her kitchen on Sunday night. Ms Swoffer called the SPCA.
"They were giggling away and I'm saying 'I'm not drunk, I'm not lying', there's a seal in my house."
The SPCA contacted the Department of Conservation, which was already looking for a seal reported hopping along Welcome Bay Rd. Ms Swoffer said the pup was "really friendly" and not aggressive in the slightest - which is unusual for seals.
------
Click the
source link
below for the rest of the pictures.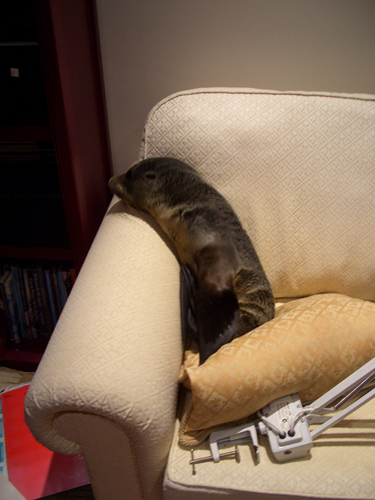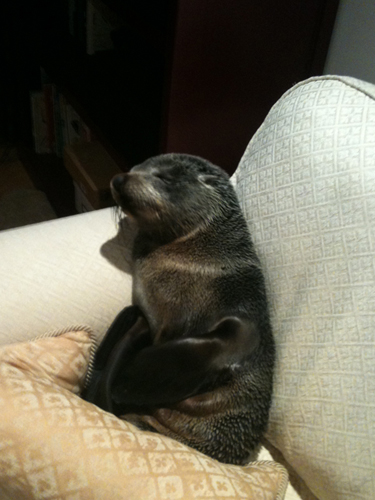 Source ->
http://www.nzherald.co.nz/nz/news/article.cfm?c_id=1&objectid=10772980